COVID-19: ECLOF Dominican Republic helping churches and schools bounce back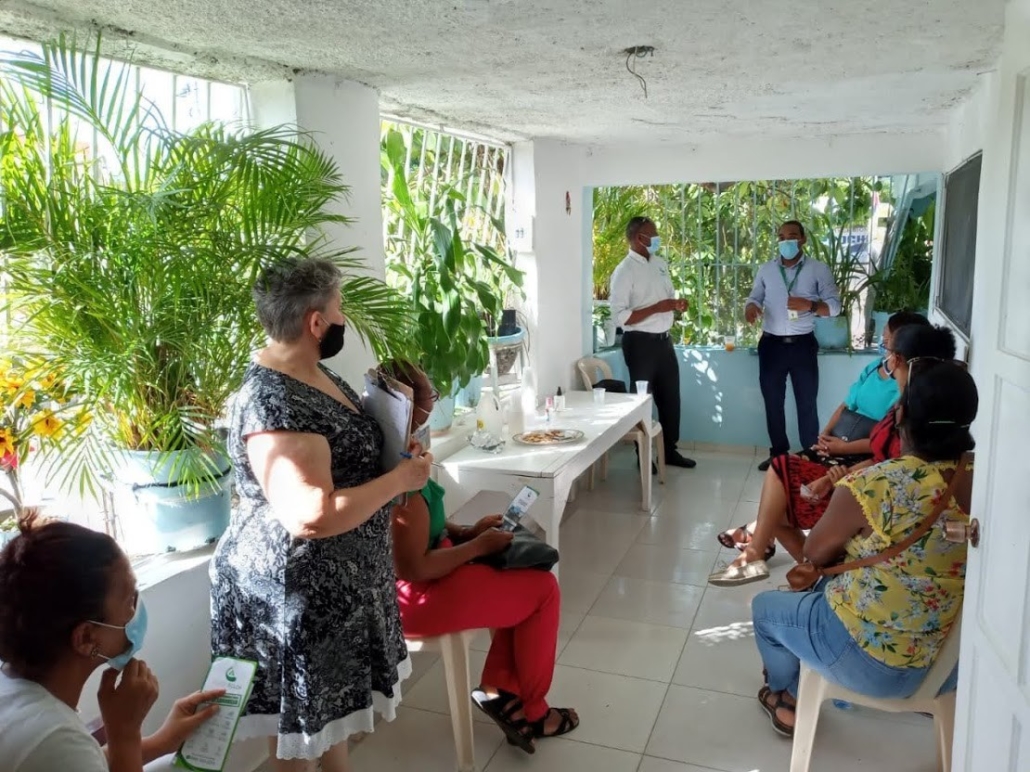 Oct 20, 2020 – ECLOF Cooperative in the Dominican Republic funds not only micro entrepreneurs but also has an active program financing schools and churches with what ECLOF calls "institutional" loans. Many of these institutions have suffered greatly from the effects of the Covid pandemic, seeing reduced activities and income as a result of movement restrictions and lock-downs.
Soon after the first Covid cases appeared, ECLOF Coop created a crisis management commission with the goal of proactively managing the situation: by offering Coop members advice and support to respond to the crisis and seize opportunities to bounce back. Loans were restructured where necessary and technical advice given to relaunch activities and businesses. ECLOF offered virtual trainings to clients, even face-to-face workshops were organized in small groups using social distancing and masks.
Many schools were seriously hit by the crisis. The start of the new school year, due in August, was postponed to November. Many families have not registered and paid school fees yet, either because of reduced incomes or because they did not want to pay for a limited service. In addition, electronic equipment and internet access were not accessible to all the pupils to facilitate remote learning. Teachers also needed training and computer equipment had to work properly. ECLOF has been reviewing these cases and working closely with the institutions to respond to these challenges—with resources and advice.
ECLOF also developed a plan to support churches through a training program and by providing technical training on how to hold remote meetings or services. So far ECLOF Coop has supported 18 private schools and 20 churches, seeing them through the crisis and instilling hope that things will get better eventually.
Photo gallery: